Services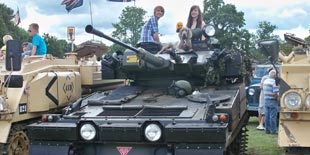 MSC Military Division is a brand synonymous with quality .Our objective is to provide complete customer satisfaction.
Our aim is to ensure that any inquiry is dealt with quickly and efficiently.
Our team of trained service, restoration, parts and hire experts are always on hand to ensure your visit is both satisfying and swift.
As military vehicle enthusiasts for many years we have the knowledge and experience to take care of your vehicle or requirements
We pride ourselves on our attention to detail and friendly customer service. When buying any product or service you can be certain that we have gone to great lengths to ensure it will meet your expectations.
For details about the services we can provide please call or contact us.