Alvis Sabre Takes Part in London Press Event
The MSC Military Division Alvis Sabre was on full show in London last month at a press event for the ever growing MMO game, World of Tanks. The Sabre was out for a full day, driving specially invited guests and competition winners around London, flying around Trafalgar Square, down the Mall to Buckingham Palace and then returning via Whitehall & Parliament Square.
It certainly attracted a lot of attention and we hope that we did our bit to strongly promote World of Tanks.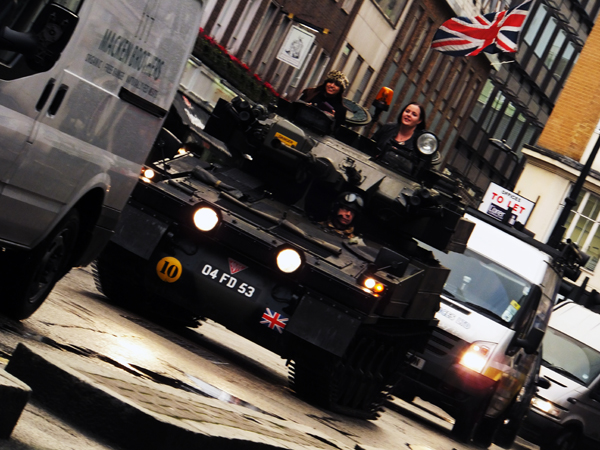 Latest News
101FC Takes Part In VR Zombie Experience
To promote HTC's new Virtual Reality headset, MSC Military were asked to provide a Land Rover 101FC to take part in a Zombie Apocalypse experience.Read More
Matt LeBlanc drives MSC Jeep for Top Gear
With a new series, new cast and new showrunners, BBC Top Gear are going all out to impress.Read More
Alvis Sabre Takes Part in London Press Event
The MSC Military Division Alvis Sabre was on full show in London last month at a press event for the ever growing MMO game, World of Tanks...Read More